Karl Fritsch or the animated rings in a fantasy game
—
Karl Fritsch
in gallery deux poissons, Tokyo Japan
25. Jun. 2010 – 11.Jul. 2010
—
In a decade of computer games Karl Fritsch shows what hands can make and what hands can wear as jewellery. Fritsch gives an update to ancient techniques and uses them to create very special contemporary rings that are so lively and spirited that they become timeless.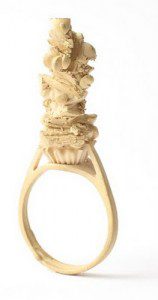 For many reasons the new show 'Cowboy Rings of Kiwiland' of Karl Fritsch gave me the idea of animated rings in a fantasy game. For years already Fritsch makes surprising rings that are colourful, extreme, happy, made in his own style and in his own fantasy game and world.
In Cowboy Rings of Kiwiland, Karl Fritsch is looking again for new ways and directions in his work. This time there is less colour in comparison with the latest years, but the pieces are made in an even stronger harmonious colour scheme. Less colour, but I'm sure the visitors will be flushed by excitement.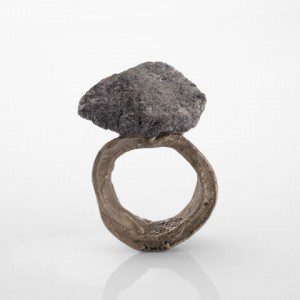 Cowboy rings of Kiwiland, Karl Fritsch, gallery deux poissons, Tokyo Japan
25. Jun. 2010 – 11.Jul. 2010