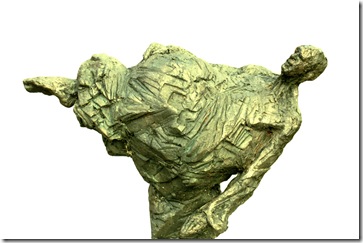 Monique De Ceulaer & Gie Luyten – Born in golden earth
This page is just dedicated to my wife Monique De Ceulaer as a special thanks for the support and the long hours we are discussing about art and jewellery.
Monique De Ceulaer works together with her husband Gie Luyten (sculptures, jewellery design, paintings). They also received several awards together for sculpture, art jewellery, jewellery as an art object (f.i. Award of the province of Antwerp – Diamond museum Antwerp Belgium – Belgium Flanders Exchange Center Tokyo Japan – International House Osaka Japan).
monique.deceulaer@gmail.com – website Monique De Ceulaer
Read more in Dutch

Monique De Ceulaer werkt samen met haar man Gie Luyten (beeldhouwwerken, juweelontwerpen, schilderijen, objecten). Zij behaalden samen verscheidene prijzen en onderscheidingen voor beeldhouwwerken, art jewellery, diamantjuweel als kunstobject (o.a. Prijs van de Provincie Antwerpen – Diamantmuseum Antwerpen – Centrum van de Vlaamse Gemeenschap Osaka Japan – Belgium Flanders Exchange Center Tokyo Japan)